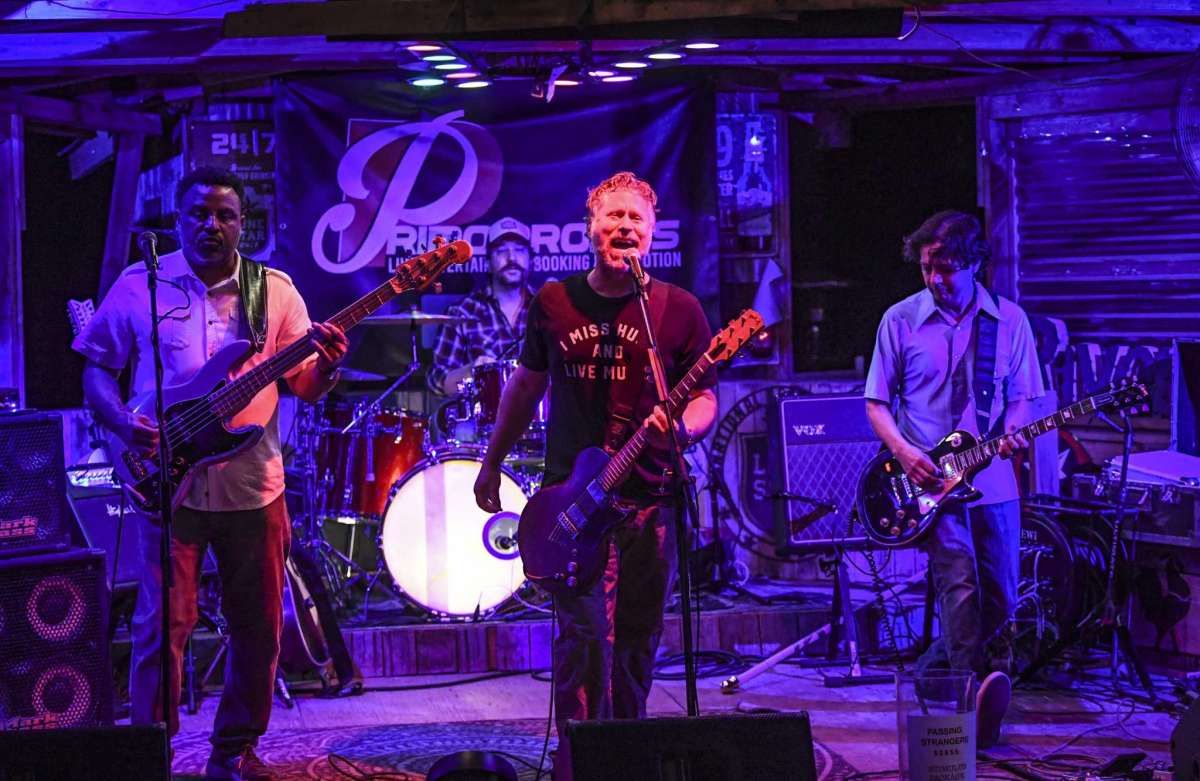 On a recent Friday night at AquaDuck Beer Garden on the South Side, several dozen middle-aged fans bopped to the beat of Passing Strangers as the San Antonio band belted out cover after cover of classic new wave hits like "Let's Go" by the Cars and "Just Like Heaven" by the Cure. 
"How many of you have seen us before?" asked Passing Strangers' front man and founding member John Boyd. "Yes, we played your prom." 
For more than one person in the crowd, that was literally true. Thirty years ago, Passing Strangers was the most popular dance-rock band in San Antonio, best known for its club-ready remake of the 1975 Gary Wright hit "Dream Weaver." 
That synth-heavy tune and the 1990 cassette EP "Moment in Time" that featured it carried the band to local and national acclaim, with radio airplay and gigs at now bygone haunts like Broad Street dance club in Central Park Mall and Fiesta bashes such as La Semana Alegre and Oyster Bake, plus buzz in Billboard magazine and plans for a major label deal. 
Now more than a generation later, Passing Strangers is back. And so are the band's fans.
Continue Reading @expressnews.com